Kerala floods were one of the worst natural calamities, which India witnessed in this century leaving hundreds of the Kerallites homeless and jobless. Under this juncture, Helping Brainz a Delhi based no-to profit organization aims in conducting a series of skill-set development workshops of the underpriviledged and flood affected people from Kerala.
Today's workshop aimed in educating the underpriviledged women from the flood affected regions of Annamanada (a southern town in Thrissur district, on the banks of the Chalakudy river) the art of creative-crafts making from used materials.
Majority of the women, whom we addressed today witnessed the most scariest moments during the Kerala floods, a moment where they saw all their investments being taken away in the blink of an eye.
The workshop was led by Mini Sajan (an IT Test Manager at SmartCity, Kochi), where around 40+ women participated.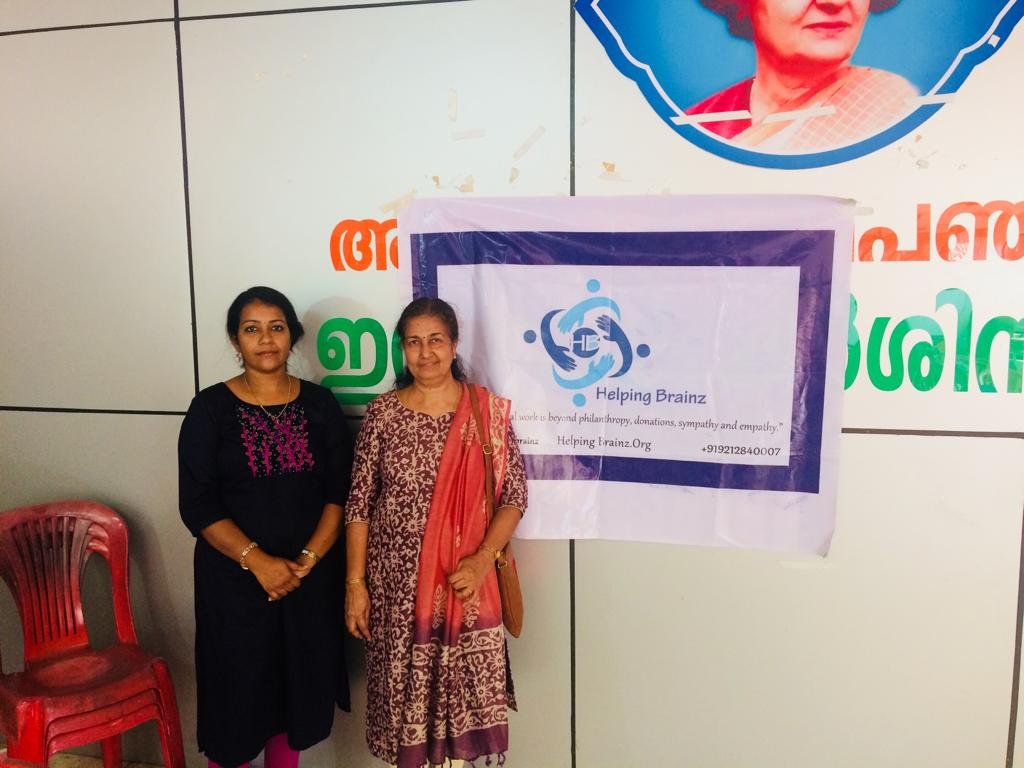 The programme was orchestrated by Helping Brainz Kerala Team in association with Annamanada Grama Panchayat. The people who volunteered for the successful happening of the event were Shibu Aravindakashan, Sindhu Shibu, Nidhi P.Menon, Vyshnavy S., Rahul Ramesh and Ajay Krishnan.